Series: Sedona Landscape - 2013
Click an image to enlarge

T. Young - Sedona Landscape
A study in color, energy and movement in nature
Much is said about Sedona both in the beauty that it emits and the spiritual energy it is said to exude. Both are true, the beautiful red-rocks are awe-inspiring and spiritually energetic. The delicious colors seem to filter and dance through the sun showing off its stunning red-orange, cyan and verdigris colors as breezes move and whip through the miles of peaks and valleys, like children playing on a playground. This mountain desert backdrop is customized as the sun changes its position in the sky – the colors become deeper or lighter, more vibrant or quieter depending on the time of day. I have to admit, my visit to Sedona was in part out of some curiosity about the theories of the Vortex in Sedona – perhaps I was anticipating some kind of awakening or worldly revelation. As I quickly discovered, the beauty of the Red Rocks and unique vegetation that lie in the Coconino Forest made this New Age theory a distant and less relevant one. I did experience an unexplainable vision and sensation as I looked over the ledge of the canyon to view this splendor – it was breathtaking and this vision did indeed awaken an inner spirit. Was this the result of a Vortex or was this the result of swelling emotions after seeing something so grand that even my mind's eye had been tricked. My encounter was indeed a spiritual one, but not in the way I had imagined it would be. Looking at and taking in this landscape, allowing myself to image the unseen or unknown forces that carved and created this magnificent sculpture left me speechless, peaceful and awakened. I was unsure if I was going to paint from my experience, but after reflecting on my day in this Red Rock palace I found I desired to do just that. These paintings reflect my day journey to the Red Rock Country of Arizona's northwestern high desert region. And is my way of paying homage to all the beauty and wonderment this magical place gifted me from dawn to dusk on that single day.
---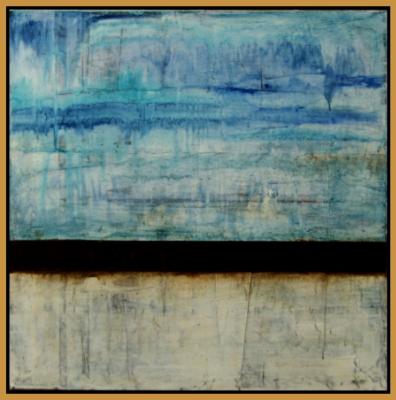 Sedona Breezes
$650
24 x 24 in. Acrylic on 1.5" deep Yes canvas.
Natural frame 2.5" deep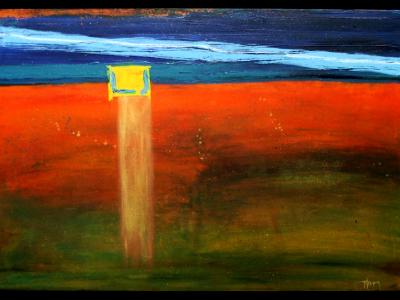 Sedona Illumination
$860
36 x 24 in. Acrylic/Oil Pastel on 3/4" deep Yes canvas
Black frame 1.5" deep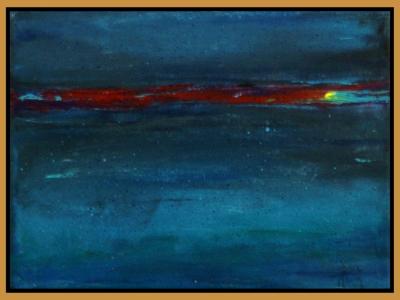 Sedona Setting
(sold)
12 x 9 in. Acrylic on 3/4" deep Yes canvas
Natural frame 1/5" deep
Private Collection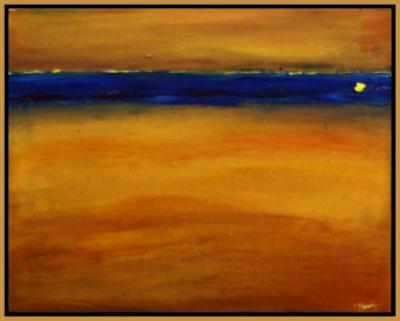 Sedona Rising
(sold)
20 x 16 in. Acrylic on 1.5" deep Yes canvas
Natural frame 2.5" deep
Private Collection

Be the first to
post a comment
.